Today, March 11, is the 2nd year anniversary of the earthquake that devastated the north-eastern coast of Honshu, the main island of Japan. I would write many things about it, but I'd like to focus on some ways you can help the victims of the earthquake, besides the usual places such as the Red Cross and Doctors Without Borders, that you may not have been aware of.
Hatachi Fund

The Hatachi Fund is non-profit set up to help the children who survived the earthquake. To quote
from their site
:
The Hatachi Fund is a Japanese financial body that aims to provide ongoing support for education and independence for children affected by the disaster so thatthey can grow into independent twenty-year-old adults who will in turn support society at large (twenty-years-old, hatachi, is the age of maturity in Japan)….
In the near future, even if the towns [devasted by the earthquake] have recovered, even if the schools are repaired, lost family and friends will not return. The children will have a lot of "homework" to get over. But without forgetting the pain of the disaster, if there is someone who can keep giving encouragement – "you are not alone" – over the long term, keep providing kindness, we believe this can be the driving force to get through this trial. And in turn, with the strength due to overcoming this trial, they can become an adult of strength and kindness, and in turn be an ally to help solve the future challenges society will face.
Children who have faced hardship and adversity can become stronger and kinder than anyone. The growth of children affected by this disaster is this country's new hope. With these thoughts in mind, we established this fund to provide on-going support to children.
Read their complete mission statement.
You can donate directly with a Visa or Mastercard credit card in increments of 1,000 yen; or if you're in Japan, you can make a donation via bank transfer. (I don't recommend international bank transfers since the fees are ridiculous.) Alternatively, and especially if you're in the UK/Europe, Japan Centre is holding a
Tsunami Art Relief Project
event on their online shop, with many attractive items for sale; proceeds go to the Hatachi Fund. I've already ordered this pretty cool
grafikgraffi ramen tote bag
for myself.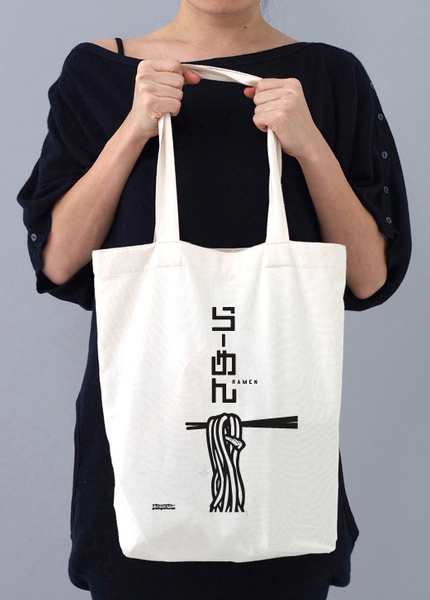 Donating goods directly via Amazon Japan Wish Lists
I've already mentioned this before, it's still one of my favorite ways to donate to the survivors of the earthquake that are most in need. Unfortunately the pages are all in Japanese, although they are fairly easy to figure out. Here is the
list of organizations seeking donations of goods
. You just have to add the items to your shopping cart (which can be switched to English on the Amazon site) and place the order - the recipient's shipping address is auto-inserted.
For example,
this is the wish list of a facility in Ishinomaki City that houses many elderly people
who are unable to work or move around much. Most of the wished-for goods are things like rice and umeboshi, which I'm sure the residents crave. Just click on the yellow-orange 'put into shopping cart' button (the wish lists are laid out exactly as they are on other Amazons). Or if you're an animal lover, you can buy some things off
this wish list from an animal shelter in Fukushima
; not only do they use the pet food listed there for animals in the shelter, they also distribute it to local residents who are still in dire financial straits to feed their pets. (If you want translations of other wish lists there, let me know and I'll be happy to oblige.)
If you think that Japan is a rich enough country to take care of itself, consider just placing a donation with an organization that goes to help out during any world crisis, such as Doctors Without Borders.
etc.
I wrote about my thoughts on the
one year anniversary a year ago
.
And, here's a rather uh, angrier thing
I wrote earlier today on Quora
. (It's there because, honestly, Quora questions about Japan piss me off about a 1000x more than any comments I've gotten on JustHungry or JustBento. ^_^;)